THE SOCOTRA SOLIDARITY SCARF, A SPECIAL PROJECT WITH SOLIDARITY WITHOUT BORDERS
For Surkana, solidarity has always been a priority.
This SS23 season, inspired by the island of Socotra, we have decided to support one of the biggest humanitarian emergencies on the planet today, the war in Yemen. 
And we do it together with the international association Solidarity without Borders. 
The total sales of the Socotra foulard will go to the NGO, which provides food, water and all kinds of emergency products to Yemeni families suffering from the war.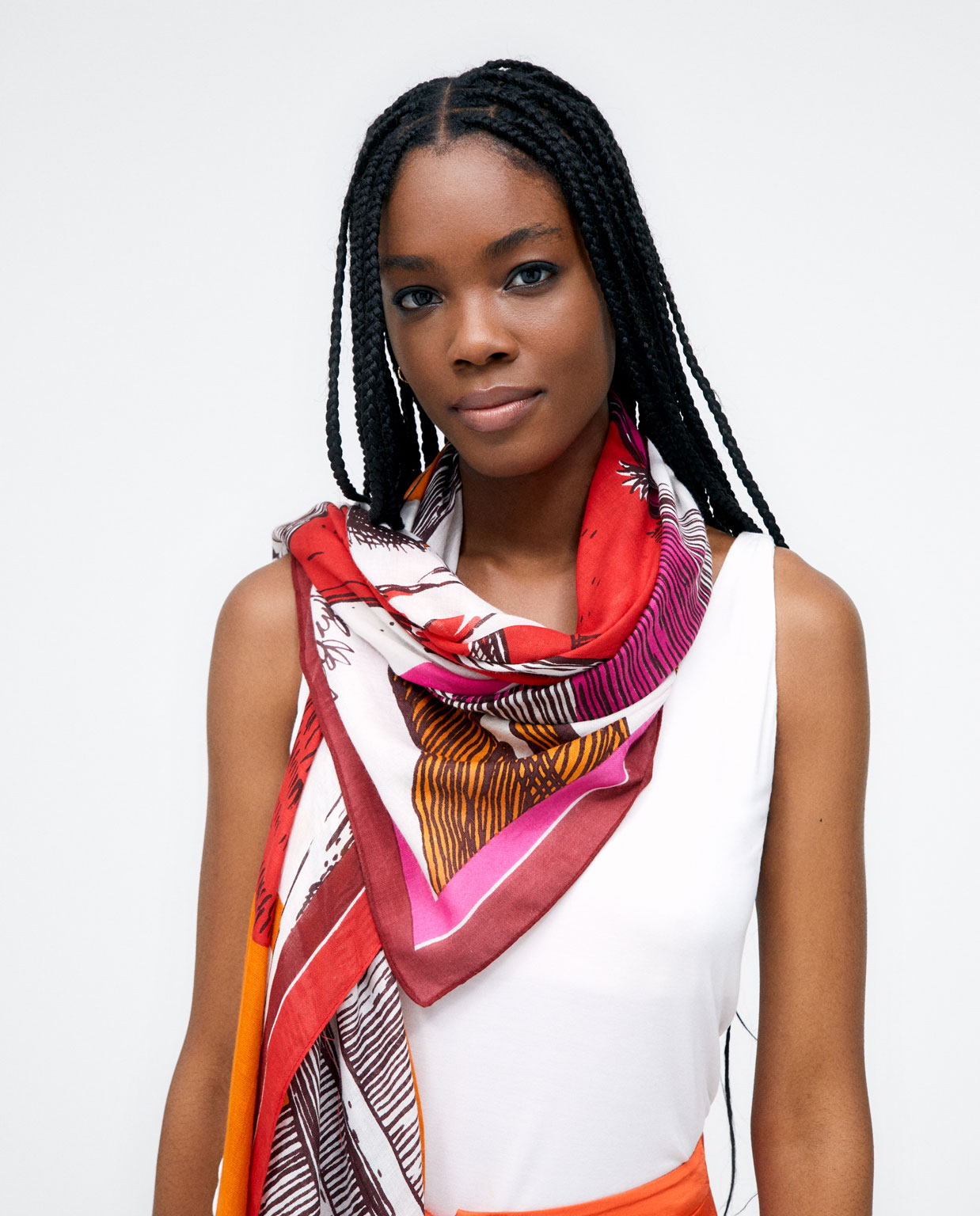 This organization provides direct humanitarian aid and development cooperation in Yemen, supplying food, water and all kinds of emergency supplies to Yemeni families suffering from the war, especially those displaced from their homes by bombing.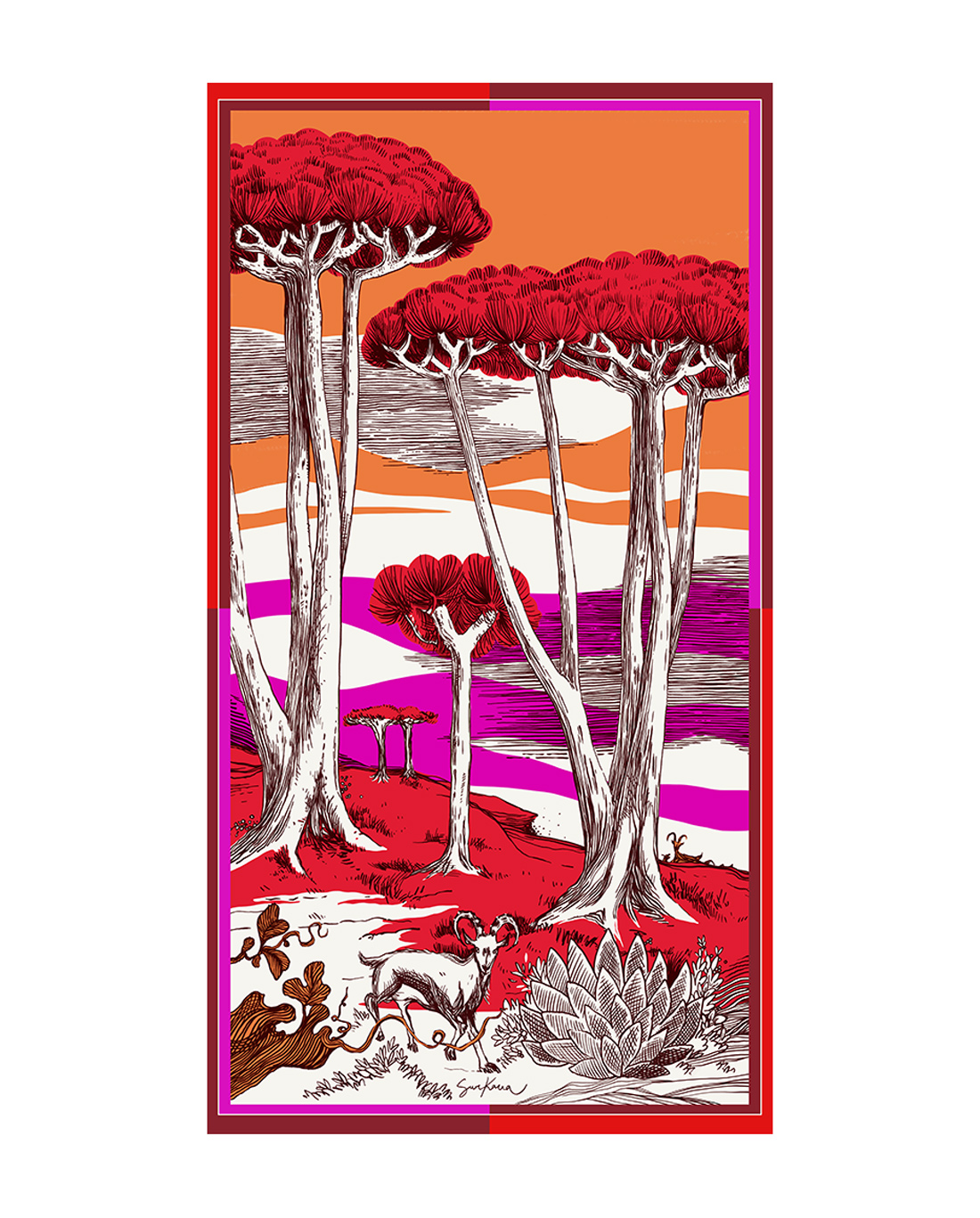 The Surkana solidarity scarf inspired by Socotra, an island in Yemen, reproduces the landscape, fauna and vegetation of Socotra, as well as the color palette: orange, yellow, fuchsia, white, burgundy and red due to the blood of the draco, the most emblematic tree of the island.
Legend has it that this unique botanical species was born from the blood spilled in the battle between an elephant and a dragon; today we know that its inner resin turns red on contact with air.
Socotra is also called the Garden of Eden; in the ancient Sanskrit language it was called Sukhadhara, meaning "island of happiness".
Translated with www.DeepL.com/Translator (free version)
Solidarios sin Fronteras is a non-governmental, non-profit, secular and independent organization, registered with the General Directorate of Law and Legal Entities under registration number 57279 and with the Spanish Ministry of Finance under CIF G-66591173 as a Humanitarian Organization for International Cooperation.