This summer, don't think about it. Sun, beach, sunsets by the sea, that little terrace where you can enjoy yourself in good company? You have to be up to it, don't you? 
Bikinis, swimming costumes, sarongs, kaftans, towels and accessories with colourful prints to attract all eyes.
This is FUN, Surkana's most fun capsule collection for this summer 2023.  Where do we start?
New this season, swimming costumes and bikinis with vibrant, colourful and very special prints.
Oranges, pinks, greens and blues are the colours we present for summer.
We present bikinis in different shapes: balconette, triangle, bandeau, high or low bikini bottoms... however you feel most comfortable.
For swimming costumes, the perfect model. Neckline suitable for all bust types.
We know... you're getting the urge for a swim at the beach.
But it doesn't stop there.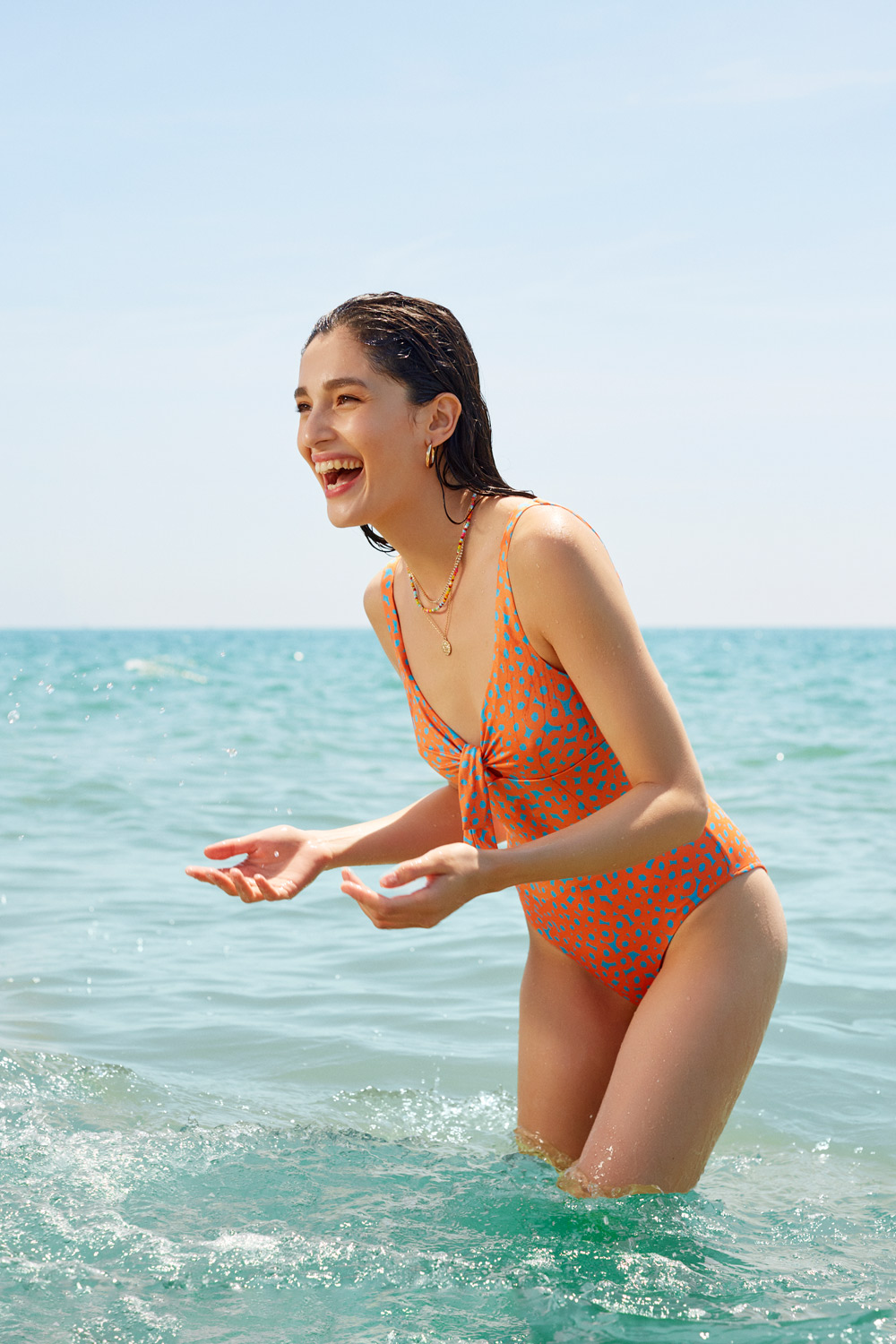 Super colourful prints to match your favourite bikinis. 
We are always looking for "something" to avoid going down to the beach only in swimming costumes. Here you have it, and in addition, to match your favourite bikini/swimsuit, or not, you can also combine several prints and create your own style.
Have you noticed the sunglasses? They're beautiful, aren't they? Well, you don't know the best part yet. They are made from recycled plastic. This material is obtained from marine plastic waste recovered by fishermen in the depths of the ocean.
This way, we reduce CO2 emissions, consume less water, save energy and help clean the oceans.
In addition, our Surkana glasses feature organic TAC polarised lenses with UV400 protection.
Are you ready for summer? Let the good weather begin to show.